Inviting the Orcs to come in and play
on
January 9, 2015
at
10:44 am
2015 began with a confidence denting visit to Southampton where our performance showed signs of fatigue after a hectic Christmas period. Given the points dropped elsewhere by our rivals, it was a reasonably successful return in what is such a crazy time where games come thick and fast and bodies are swiftly tapped of all energy.
Good news! We have a bone-crunching visit from Stoke to look forward to!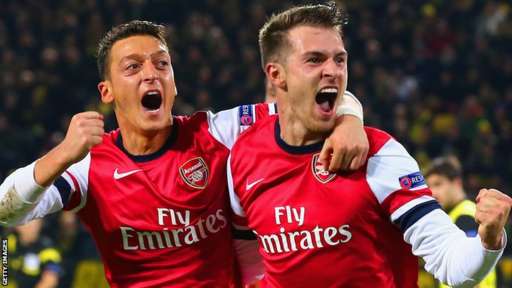 With Rambo and Ozil back in training I don't expect to see either on the pitch, but their presence back in the squad is sure to be a boost in during a week of recovery and recuperation after the busy period.
Games come every 7 days now, with plenty of opportunity to rest key players during the week to ensure our brightest talents are kept injury-free whilst bringing back our key players into the fold. I for one cannot wait to team up Ozil, Welbeck and Sanchez once more. It also cannot be understated that the availability of Giroud following his daft headbutt will give our frontline a freshener for Sunday.
There is plenty of bad-blood between us and the Orcs not least with the recent history of results not going our way. That however, is in the past and we should take confidence from the solid Hull performance. Hull might not have put forward their first team, but we can only beat what is in front of us and I feel we did that relatively comfortably.
With our back-line coming together now and the return to fitness of Koscielny (albeit currently wrapped in cotton-woll) I fully expect us to line-up something like this;
No further news regarding Welbeck's thigh injury so far, but if fit I would like him to slot in wide-left instead of Alexis – as crazy as it sounds leaving him out, benching sanchez is sensible given the opponents who will kick him all day and the fact that there isn't a blade of grass in the premier league that Alexis hasn't graced already. What a player! It is talents like him and Ozil that have brought me out of semi-retirement and back into blogging. There are so many positives in this Arsenal side now.
That's all folks, look forward to Arsene's presser today.
WG